How Can I Get A Cold Storage Quotation?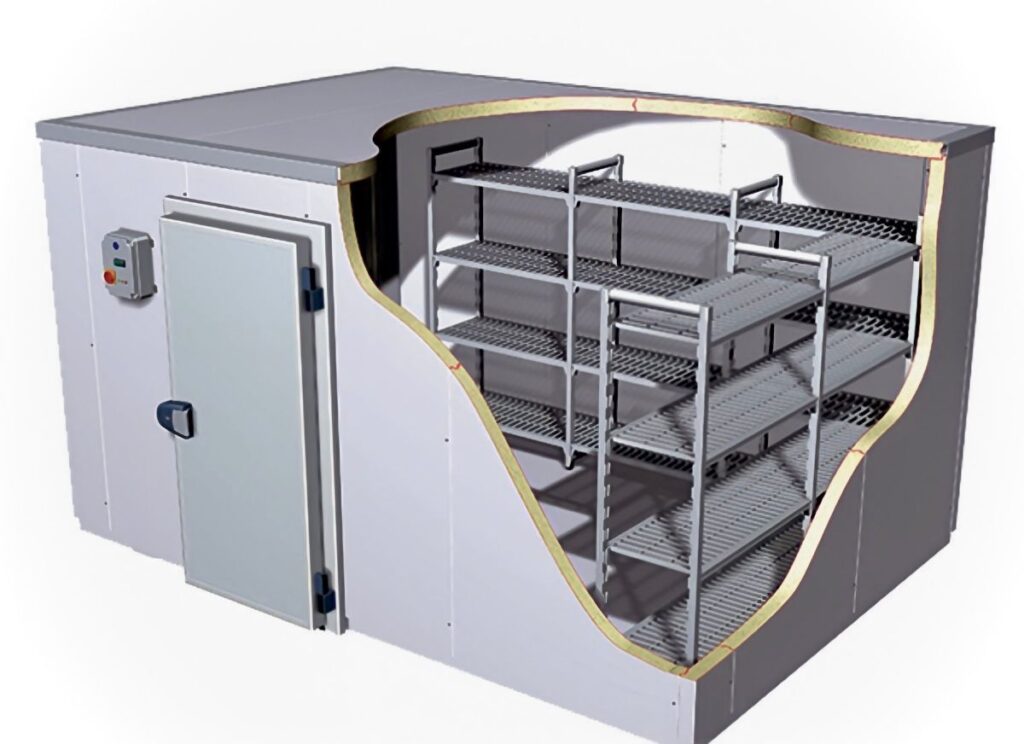 We know you are here because you need a cold storage. Thanks to the basic information below, you can receive your cold room as soon as possible with peace of mind. Do not hesitate to contact us regarding your questions.
First of all, we would like to remind you that buying cold storage is not an easy process. Knowing the right storage conditions, getting the right insulation materials and the right cooling devices is a process that must be carried out delicately and meticulously. The costs of the offers you will receive will be determined by the feedback we receive from you. In this sense, the information that cold storage users can provide is of vital importance both in terms of costs and in terms of a correct purchase. As a matter of fact, a wrong purchase may mean wasting tons of food, as well as incurring unnecessary expenses. In that case, please know well what you want to do in order to save you from unnecessary expenses and any possible casualties, and please send us the information requested from you completely.
The process of purchasing a cold store basically consists of the following topics;
First of all, you should share with us what you want to preserve. We can think of it as a meat, fish or fruit and vegetable. Do we know what the ambient conditions of these products are? The temperature ranges in which the products will enter the cold stores are very important in the selection of the right cooling device and the cold storage panel and panel surfaces.
In this case, two questions arise;
What is the product/s?
What is the inlet temperature of the products?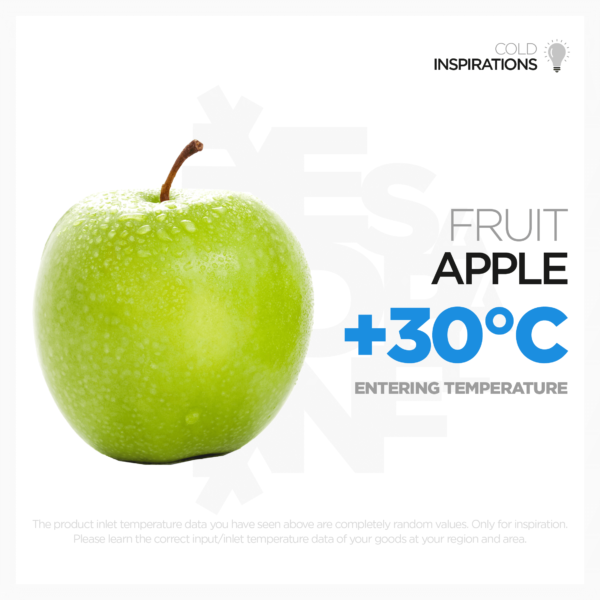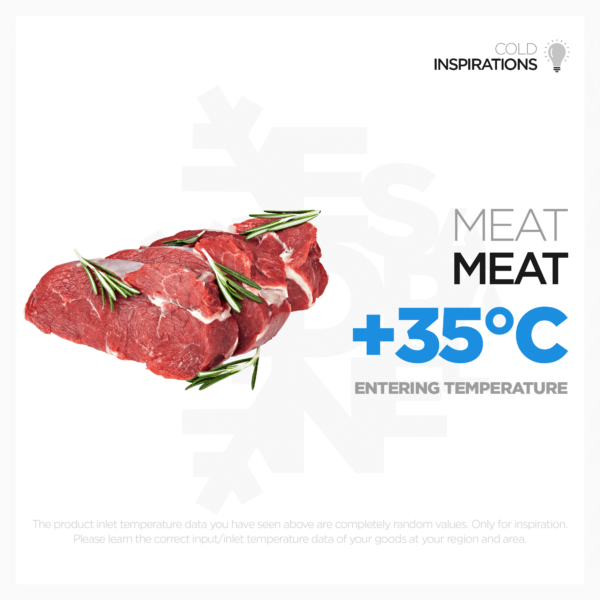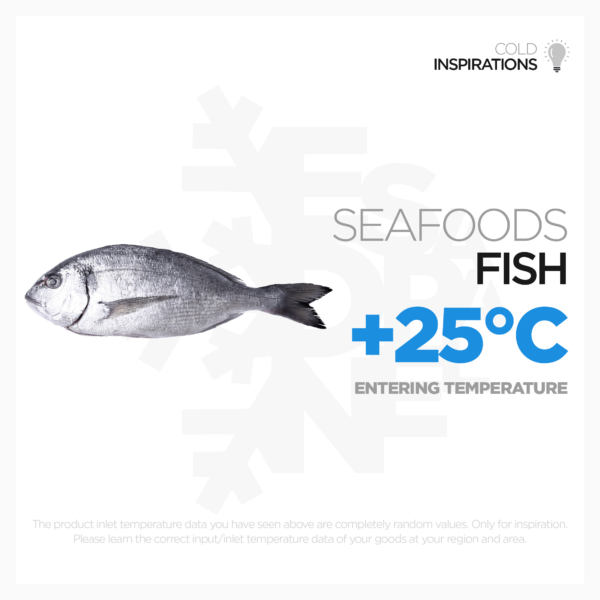 The reason for the existence of a cold storage allows us to learn the basic variables. For example, preserving an apple after picking reminds us of the need for a positive & plus cold storage; The fact that you want to freeze the fish tells us the need for a negative & minus cold storage. Actually, the purpose of this question is to help us choose the right cooling device and the right cold store panel and doors. There may be different needs here. For example, a dual regime cold store or a freezing cold store.
In this case, our basic options are;
Positive/Plus Cold Storage: -5°/+5°
Negative/Minus Cold Storage: -18°/-25°
Others: +15° & -40° …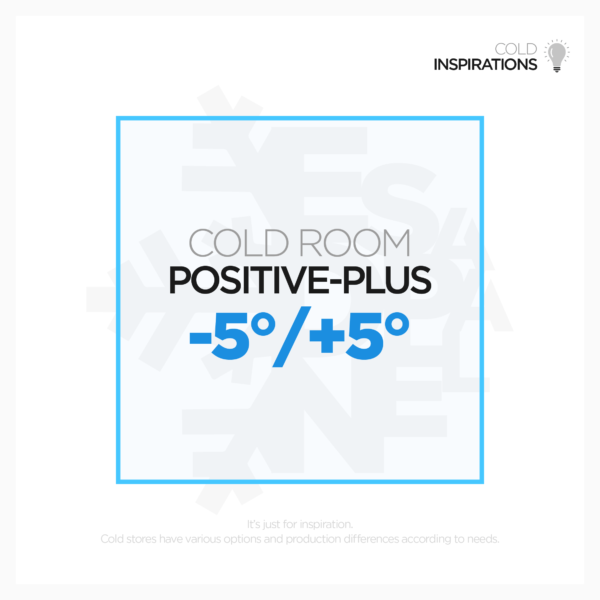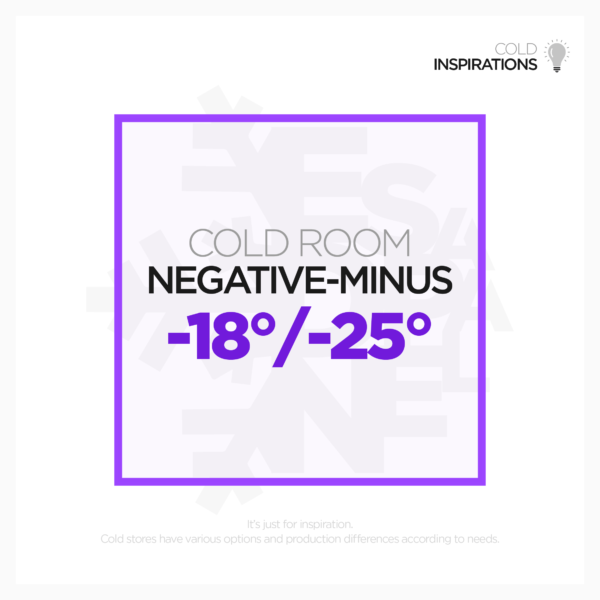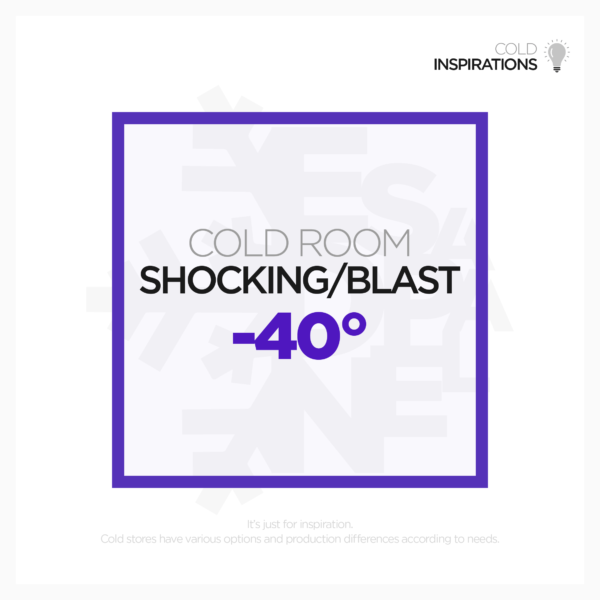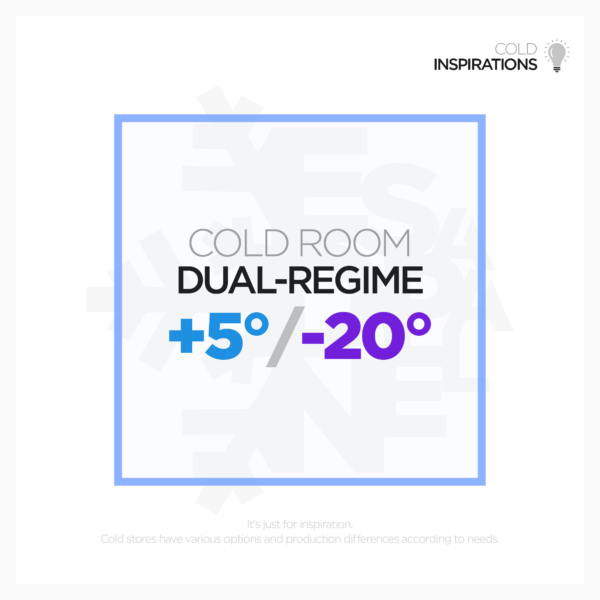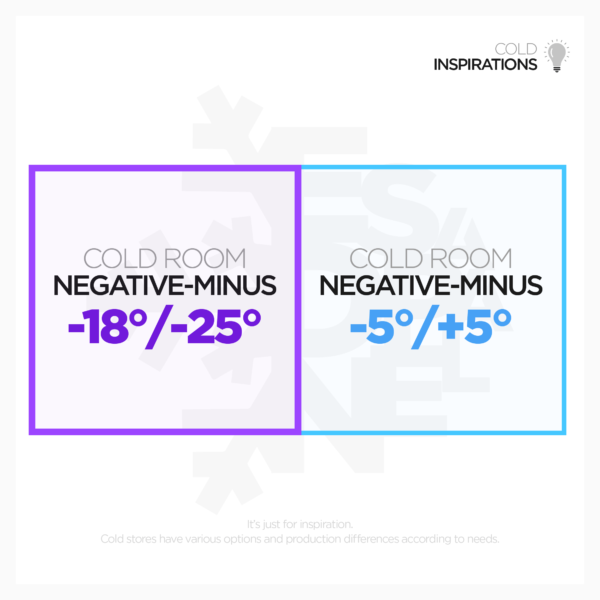 You have to think of it as a new room to be built from scratch. Then the volumetric properties of the area where we will install this room are very important. For example, let's imagine setting up a cold store in a compartment located in the back warehouse of a restaurant. If we accept the dimensions of our area as 5.50 x 7.35 x 2.90 h, we can accept that this room is a room with a volume of approximately 41 m2 and 118 m3.
In this step, it will be enough for us to hear from you;
Width: (mm/cm/mt) ?
Length: (mm/cm/m) ?
Height: (mm/cm/m) ?
And if exists a drawing of the project that would be great to see some other details such as collumns and etc.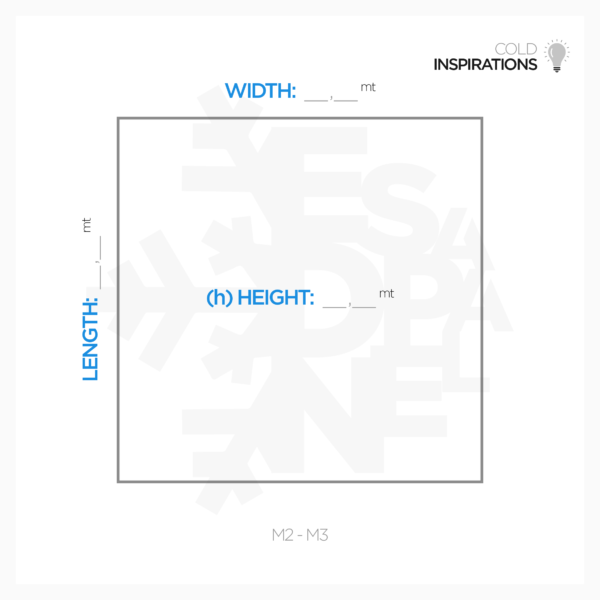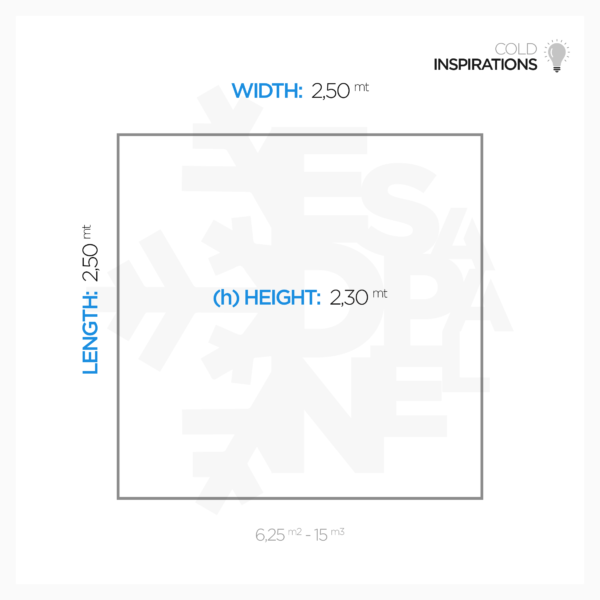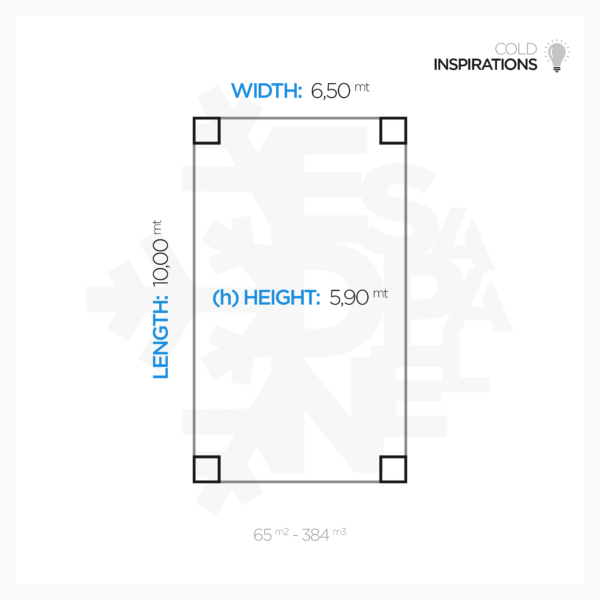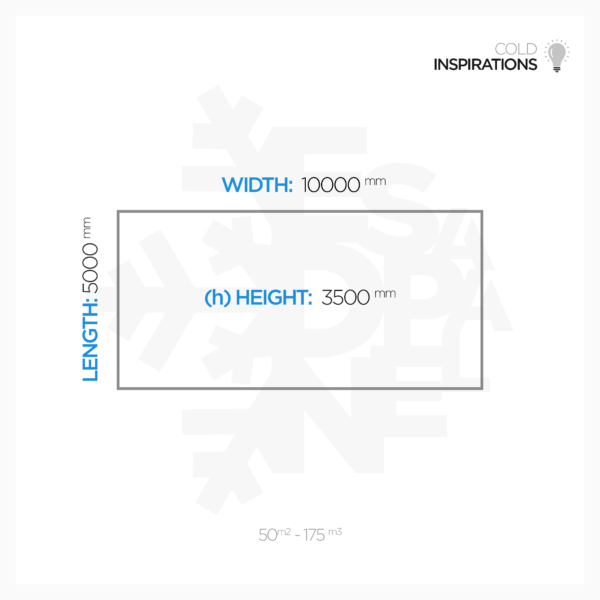 The most important purpose of the cold storage is to store your products in the room in the most accurate, hygienic, healthy and long-lasting conditions. For the right choice of our most important tool here, our cooling device and insulated panels, we need to know the current conditions in which the room will be installed, in the most accurate way. For example, there will be natural differences between the conditions of a negative room to be installed in a very hot region in Africa and a negative room to be established in a very cool region in Europe. Or, the working conditions of a cold store to be set up in a closed environment with a room in direct contact with sunlight may differ. These variables help us as decision makers in choosing the cold room components correctly.
The important questions here are:
Country/region/city to be established?
Ambient temperature to be installed?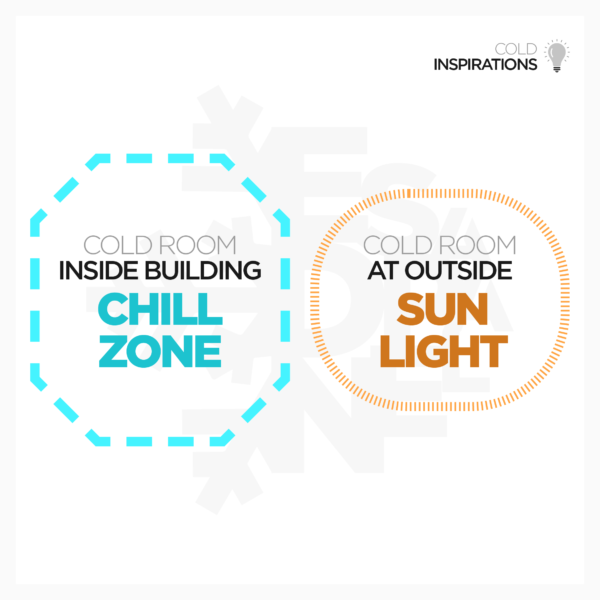 After these steps, you can proceed based on mutual personal information exchange with our customer representative. The more detailed you can present the basic information you have seen above, the more peaceful and safe you can have a cold storage experience. Remember, the purpose is not to cool, but to protect your products in the right storage conditions by avoiding unnecessary costs.

     Write your needs and fill the form to contact us. Then get your cold room!