Cold Room Calculator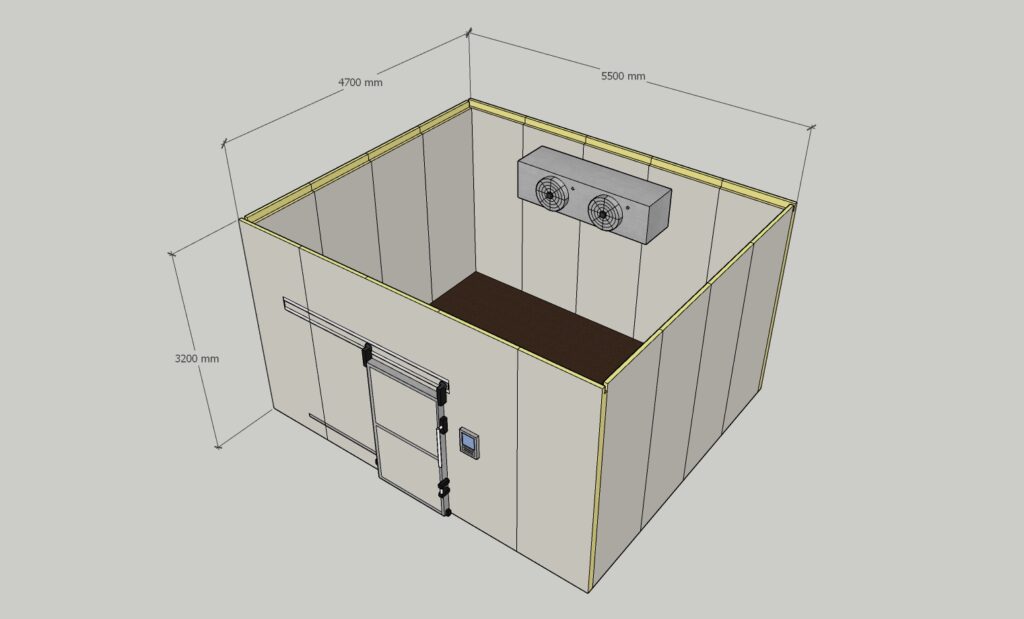 Do you know that after you knowing the basics to buy a cold store, you can basically calculate how much material you might need yourself?
Calculate Yourself Your Cold Room!
With the Esad Panel Cold Storage Calculator Tool below, you can calculate how many products you need in a small cold store, such as "Sandwich Panel; Wall, Ceiling, Lintel and Floor, Installation Accessories; Inner Corner, External Corner and Floor Profiles, Basic Door option and Cooling Capacity". .
Do you know to how get a cold room offers? You can read the article we have prepared by
clicking here
to gain awareness and get more accurate offers.
"Table doesn't work for larger rooms which has taller length or width within dimensions of +8000mm. Table also doesn't include the copper pipes, humidity, lighting systems, racks, silicones, ceiling hanger profiles for larger rooms or other parts of you may need in a cold room. Just for the basics. Also for choosing the right cooling devices of condensing unit and evaporator; Please contact with Esad Panel Industrial Cooling Systems"